Circo Enterprises has been in the commercial, industrial and office real estate business for over 50 years. Circo Enterprises and its wholly owned affiliates, CSI and Pacific Realty own dozens of Properties throughout the heartland of America. Today, we invest in, with our own funds, and manage properties that we own 100%. We have no outside investors and we are debt free.
Circo Enterprises was formed by the merger of Circo Realty, Circo Leasing, and DPC Properties. These companies are owned by our CEO, Dennis Circo, and have acquired commercial, industrial, and retail properties since the 1980s.
For decades, we have been a family-owned business. Our dedication to streamlining the process of commercial real estate, leasing, and property management has made us a force to be reckoned with and a quality source for your organization's needs. Our strong relationships with financial institutions and the community, as well as our devotion to the latest strategies and knowledge, give us the edge in everything we do.
Our Team
The Circo Enterprises team is the core of our success. Without these individuals, we could not create the relationships, plans, and pure devotion to our vision.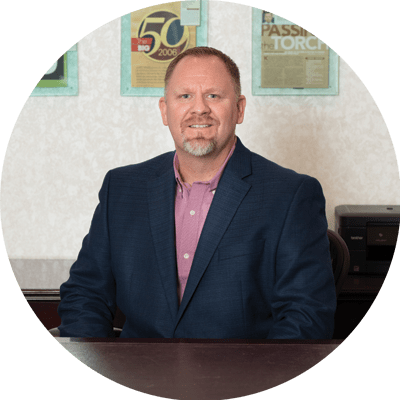 Patrick Garrison
Executive Vice President
Allow me to introduce myself. My name is Patrick Garrison. I have been a Circo Enterprises associate for 10 years; the last 2 years as the Executive Vice President. Before joining Circo Enterprises, I owned a landscape construction company and worked for 15 years in the golf course turf management industry in Omaha. I enjoy working on my car, going to car shows, bowling, golf, and home improvement projects around the house. My wife Lisa and I have 4 grown children and enjoy spending time with our two puggles, Rex and Herbie.
Barb Kay
Chief Financial Officer
My name is Barbara Kay. I have been with Circo Enterprises for just over 10 years. I was initially hired as the Controller and later moved into the position of Chief Financial Officer. My experience includes over 30 years in the accounting profession. I hold a BSBA degree in accounting and an MBA from the University of Nebraska Omaha, and have also obtained CPA certification with the State of Nebraska.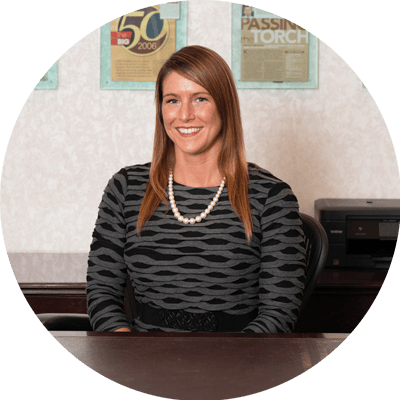 Christina Morris
Controller
My name is Tina Morris. I have been with the Circo team for about 2 years now. I have about 10 years of property management experience, both commercial and residential, and received my degree in accounting from UNO, Cum Laude in 2015. In addition to overseeing the accounts receivables and payables for all Circo businesses, I assist with all leases and property sales and have experience with multiple 1031 exchanges, both traditional and reverse.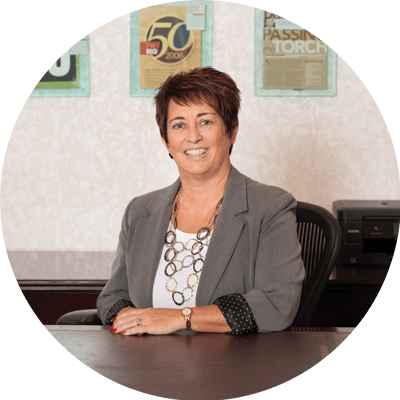 Mary Shaffar
Senior Vice President of Administrative Services
My name is Mary Shaffar. I have been with the Circo family for over 42 years and have held many positions throughout the years. I started as a part-time associate and went on from there to hold positions as Receptionist, Administrative Assistant, Assistant to the CEO, and currently hold the position of Vice President of Administrative Services.
Diane Harding
Senior Executive Administrative Assistant
My name is Diane Harding. I have been with the Circo family for over 20 years. I started as a part-time associate and currently hold the position of Senior Administrative Assistant to Circo Enterprises CEO, Dennis Circo. In my spare time, I enjoy all outdoor activities and watching my grandchildren play soccer, baseball, go swimming, and taking walks. My husband, Jacob, and I have been married for 35 years and enjoy motorcycles and spending time outdoors.
Lori Webb
Manager
Lori is hard-working and passionate about building trust, positivity, and leadership in business development today. As a Manager, she is responsible for leasing services, tours, networking, implementing policies, welcoming new clients, move ins, greeting guests, customer relations, marketing, concierge services, strategies that help team-building skills, acquiring new customers, and creating business changing content. Lori comes from a background in over eight years of Residential Property Management.
When she isn't working, Lori is the mother of her two young sons, Cole (13), and Eli (12).
Contact us today if you have any questions! Whether you're based in Omaha, NE, or you're looking for commercial real estate space outside the state, we have the perfect options for you and your organization!